Migration produces situations in which children and youth gain agency as producers or translators of everyday practical or cultural knowledge as they navigate unfamiliar terrain, sometimes removed from traditional networks of care and protection. By focusing on children and youth in the past as social actors with both knowledge and agency, if also very real constraints, we seek a broader understanding of knowledge-making sites and actors in general. More specifically, we are interested in changes to the social and generational roles of young people as a consequence of migration.
Any such historical research often depends on adults with knowledge about children in migration contexts, however. The work of these grown-ups makes them mediators of young migrants and young migrant knowledge, whether purposefully at the time or after the fact through the sources they left behind.
Eigenmann, Philipp. Migration macht Schule: Bildung und Berufsqualifikation seitens Italienerinnen und Italiener in Zürich, 1960–1980. Zurich: Chronos, 2017.
"Go-Betweens: A Miniseries on Youth, Migration, and Knowledge Transfer." Migrant Knowledge, August 2020.
Lässig, Simone, and Swen Steinberg, eds. "Knowledge and Young Migrants." Special issue, KNOW: A Journal on the Formation of Knowledge 3, no. 2 (Fall 2019): 195–350.
Lässig, Simone, and Andreas Weiß, eds., The World of Children: Foreign Cultures in Nineteenth-Century German Education and Entertainment. New York: Berghahn, 2020.
Schenck, Marcia C. "Negotiating the German Democratic Republic: Angolan Student Migration during the Cold War, 1976–90." Africa 89, Supplement S1 (January 2019): 144–66.
Steinberg, Swen. "On Austrian Refugee Children: Agency, Experience and Knowledge in Ernst Papanek's 'Preliminary Study' from 1943." Journal of Austrian-American History 5 (2021): 111–28.
‐‐‐‐‐. "Young Refugees and Knowledge in New York during World War II: The Example of Babette Deutsch's 'The Welcome'." Migrant Knowledge, August 17, 2020, https://migrantknowledge.org/2020/08/17/go-betweens/.
Van Wyck, Brian. "Guest Workers in the School? Turkish Teachers and the Production of Migrant Knowledge in West German Schools, 1971–1989," in "Knowledge and Migration," edited by Simone Lässig and Swen Steinberg. Special issue, Geschichte und Gesellschaft 43, no. 3 (2017): 466–91.
Venken, Machteld, ed. Borderland Studies Meets Child Studies: A European Encounter. Frankfurt am Main: Peter Lang, 2017.
Zloch, Stephanie, Lars Müller, and Simone Lässig, eds. Wissen in Bewegung: Migration und globale Verflechtungen in der Zeitgeschichte seit 1945. Berlin: DeGruyter, 2018.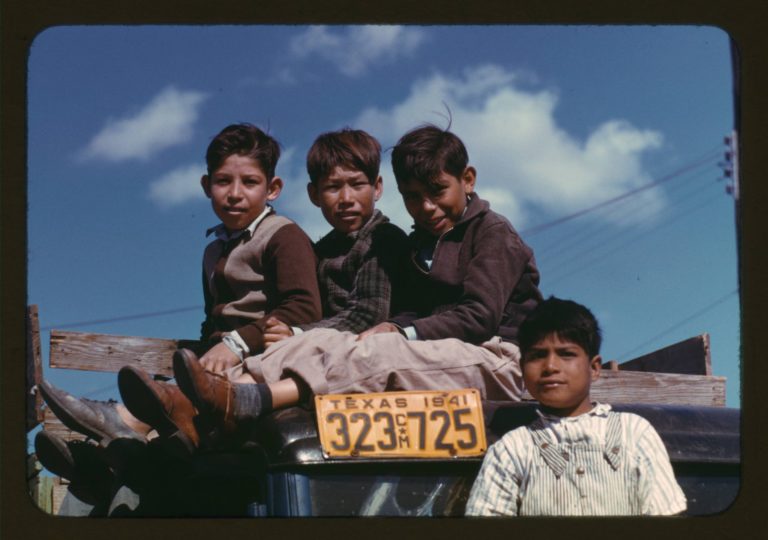 "In Search of the Migrant Child: Global Histories of Youth and Migration between Knowledge, Experience, and Every-day Life." Online workshop series.
"The Go-Betweens: Youth, Migration, and Knowledge Transfer." Panel at the annual conference of the American Historical Association in New York, January 3-6, 2020, organized by Simone Lässig and Swen Steinberg.
"Migration, Youth, and Knowledge." Conference panel series, 42nd Annual Conference of the German Studies Association in Pittsburgh, PA, September 27–30, 2018.
"Kinship, Knowledge, and Migration." Conference panel series, 41st Annual Conference of the German Studies Association in Atlanta, GA, October 5–8, 2017.